Art After Hours goes Wild West
Wednesday 29 January 2014 until 10pm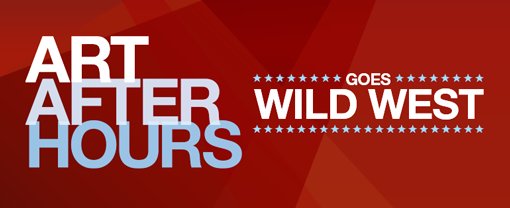 A night of good old-fashioned American fun
The Art Gallery of NSW's major summer exhibition America: painting a nation takes you on a journey through 200 years of US art and history, across the country and into the lives of American people.
Join us on Wednesday 29 January 2014 to celebrate the exhibition as Art After Hours goes Wild West with some good old-fashioned American fun.
Pull on your cowboy boots for a night of boot scootin' and live bluegrass. Drink in our pop-up bar in the entrance court and eat in our all-American diner offering sliders, pulled pork and fries.
A special 2 for 1 offer will be available for America exhibition tickets purchased at the Gallery from 5pm on the night.
As usual for Art After Hours, the entire Gallery will be open until 10pm, and a courtesy bus will run every 15 minutes throughout the evening, dropping at various transport hubs in the city.
Program highlights
6.30-7pm Perfect your American twang with Paige Walker, accent coach to the stars. Join in as Paige teaches interviewer Richard Glover the art of the 'y'all'.
7:15-9:30pm Boot scoot to live music from the Green Mohair Suits
7.15-7.45pm Join spoken-word artist Miles Merrill and multi-instrumentalist Trevor Brown as they mix live beats with American literary classics
7.15pm-9.24pm Watch a classic of American cinema, To kill a mockingbird, starring Gregory Peck as Atticus Finch.
7.30-9.30pm Drop in to our themed photo booth and wrangle a few Wild West props