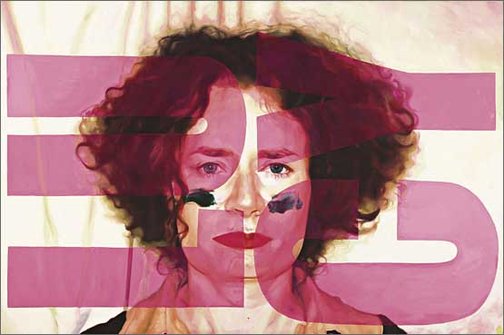 Julie Fragar
J. Lucy in quinachridone magenta
Medium

oil on canvas

Read label text

Judith Lucy is an actor and comedian. She is a regular on television and radio, where her many credits include The Big Gig, D-Generation and The Late Show for ABC-TV, Tonight Live on Channel 7 and numerous segments on Triple J. She has toured extensively, around Australia and to international comedy festivals, with solo shows such as Colour Me Judith and I'm Gonna Learn How to Fly. Recently, she starred in the Australian film Crackerjack.

"Judith Lucy appeals to me because of her knack for self-deprecation," says Julie Fragar. "She looks and behaves a bit like I want to paint. She invites her audience to laugh at her and the normalcy of her. She is also slightly glamorous. The painting was made with the intention of referring to her surface. She isn't someone I know personally, so I can't presume to reveal anything about her person. I enjoy working like this. I used her last name with the same intention, to use the look of bits of her identity to make a painting, which, although it has a recognisable subject, supposes to refer to her only within the limits of painting."

Born in 1977, Fragar grew up in rural NSW. She completed a Master of Visual Arts at Sydney College of the Arts, Sydney University, in 2002 and has exhibited in Sydney and in touring exhibitions around Australia since 1998. In 2003 she exhibited a solo show at Mori Gallery in Sydney, in group shows at Firstdraft and Gallery Wren in Sydney and in a two-person exhibition at Grunt Gallery in Vancouver, Canada. She was a finalist in the Portia Geach Memorial Award in 1998 and 2001 and in the Archibald Prize in 2000.