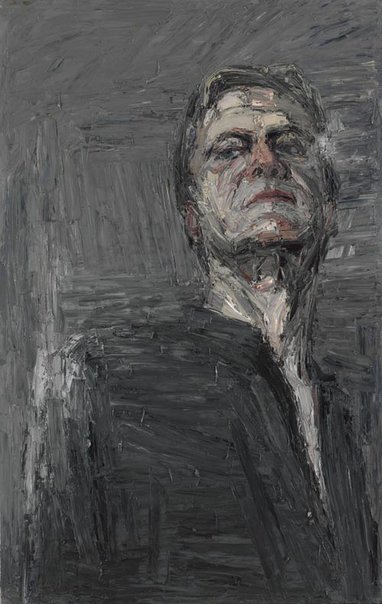 Jun Chen
Joe Furlonger
Medium

oil on canvas

Read label text

Joe Furlonger is an acclaimed painter and printmaker, known for his figurative and landscape work. In 1988 he won the Moët & Chandon Fellowship and spent a year in Epernay, France. In 2002 he won the Fleurieu Landscape Art Prize. Furlonger has been exhibiting in group and solo shows since 1985 and has been an Archibald finalist eight times, five of them with self-portraits.

Furlonger and Jun Chen are good friends and live near each other in northern Queensland. 'I have known him many years and I really like his paintings,' says Chen. 'I painted his portrait for the Archibald Prize two years ago and it was hung in the Salon des Refusés so I said to Joe, "Why don't I paint you again and give the Archibald another go?"'

Chen visited Furlonger's studio first to cast around for ideas then Furlonger came to Chen's for the sitting. Chen admits he still hadn't decided how to approach the portrait so said to Furlonger: 'Maybe I'll just do your face'. Having painted Furlonger's face, he decided to make the background dark. 'It means the painting is more concentrated on the face and eyes.'

Born in China in 1960, Chen graduated from the Guangzhou Academy of Fine Arts in China in 1986. From 1986 to 1990 he worked both as an art editor in book design and lectured in fine arts at a Chinese college. During this time he also entered many national art competitions winning several prizes. He immigrated to Australia in 1990 and graduated with a Master of Fine Art from the Queensland University of Technology in Brisbane. He has exhibited in many group and solo shows in Australia and was hung in the Sulman Prize in 1997, 1998 and 2001.