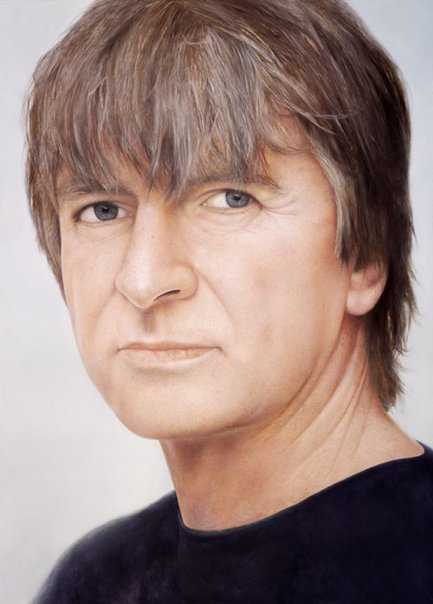 Martin Ball
Winner: Packing Room Prize 2008
Neil Finn
Medium

oil on linen

Read label text

As the frontman for Crowded House and, before that, Split Enz – the band formed by his brother Tim in which he rose to prominence – Neil Finn is one of New Zealand's leading singer/songwriters. He has also recorded two solo albums and two albums with Tim under the moniker of the Finn Brothers.

"Neil Finn has written some of my favourite songs and so too has his brother Tim," says Martin Ball who, like many of his generation in New Zealand, grew up listening to their music. "I was delighted when they both agreed to be portrait subjects."

Unlike Ball's recent portraits of artist friends and colleagues, he didn't know the Finn brothers personally but just through their music – although he did know some band members of Split Enz who were at art school at the same time as him in the early 1970s.

In his portrait work, Ball is interested in the effects of scale and aims for a simple composition that allows contemplation of the face and head. "In the portrait of Neil Finn I wanted to capture something of his individual and determined approach to making music," he says.
Born in Auckland in 1952, Ball is known for his hyper realistic paintings and drawings. He studied at the University of Auckland School of Fine Arts and completed a Masters there in 2001. Although early works included subjects influenced by American pop artists and still life, he has always been interested in portraiture and began to focus on it in 2000 with an exhibition of five enormous artist portraits. Since then, Ball has continued his investigation into portraiture and scale and the resulting effect on viewers. He has had regular solo exhibitions in New Zealand since 1975 and has been represented in numerous group exhibitions including the 2005 and 2007 Archibald Prize.