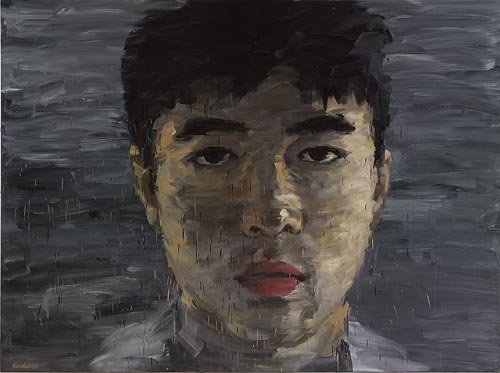 Kordelya Zhansui Chi
Julius
Medium

oil on linen

Read label text

Julius Reade is the only child of artist Chi. Why did she choose him? "Because he is my son," she says simply. 'As with most teenagers, he's difficult and sometimes hard to handle, but can be very good and caring. Serious, sensitive, smart, respectful, are just some of the words I would use to describe him.'

The portrait was intended as a birthday present for Julius, who turned 15 in January. 'I used to do sketches of him when he was younger, but as he got older he didn't want to be drawn or painted,' says Chi. 'However, I asked him if I could paint a picture of him for the Archibald, and he agreed.'

Born in China in 1967, Chi graduated in 1986 with a Bachelor of Arts (Fine Arts) from the Institute of Guangzhou. She is now based in Melbourne but maintains a studio in China and goes back there regularly to work. She was a finalist in the Archibald Prize in 1996. She was also a finalist in the Portia Geach Memorial Award in 1997, 1996 and 1995 when she was highly commended by the judges and won the People's Choice Award. She has had solo exhibitions in Guangzhou and in Taipei.