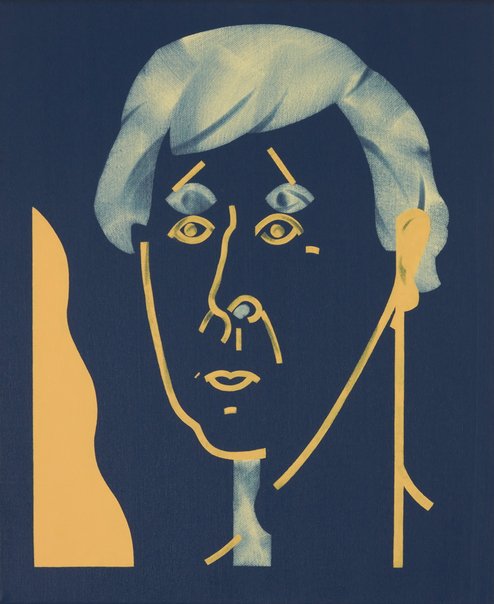 Mitch Cairns
Self-portrait
Medium

oil on linen

Read label text

Mitch Cairns' self-portrait began as a painting of somebody else. 'Originally, I had organised a couple of meetings with another sitter and completed two rather unsuccessful paintings of them,' he says. 'So I decided to shelve that particular idea and make a self-portrait.

'I hadn't attempted a self-portrait since art school but my studio used to be a make-up school and so there are plenty of mirrors in it. A self-portrait was bound to happen sooner or later.'

With this painting, Cairns wanted to do as little as possible in terms of composition, using both an economy of line and measured paint application. 'The Archibald Prize is generally filled wall-to-wall with large works so I wanted to make a relatively small, straightforward picture without all of the overtly symbolic filler that can sometimes distract the viewer from the primary subject,' he says.

Carins doesn't paint many portraits but says he approached the genre as he would any other, with the subject at the service of the painting. 'If it sings, I'll make it happen,' he says.

Cairns was awarded the 2012 Brett Whiteley Travelling Arts Scholarship and was a finalist in the Doug Moran National Portrait Prize in 2010. His work has been exhibited nationally in galleries and museums including BREENSPACE, Museum of Contemporary Art, Campbelltown Arts Centre, Artspace, Neon Parc and The Ian Potter Museum of Art.