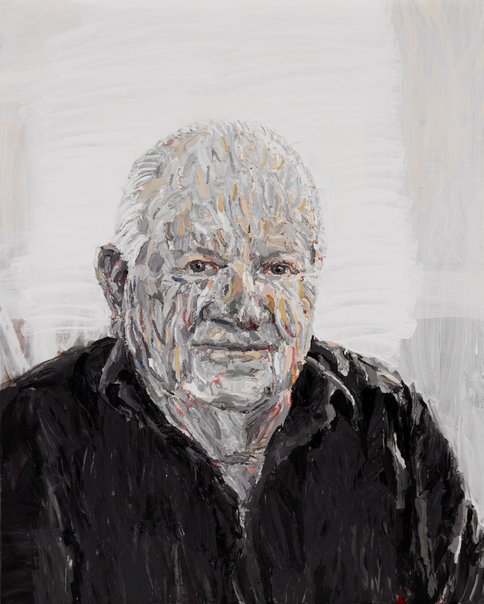 Alan Jones
Corro
Medium

oil on linen

Read label text

Pat Corrigan is a successful businessman in the freight industry as well as an avid art collector, an advocate for contemporary art and a philanthropist. He has been a patron of the National Association for the Visual Arts for 12 years and worked tirelessly as chairman of the Gold Coast City Art Gallery and as a partner with the New England Regional Art Gallery. In 2000, he was made a Member of the Order of Australia for services to the visual arts and in 2007 was awarded an honorary doctorate from Bond University.

'Pat Corrigan was my first patron in 1997,' says artist Alan Jones. 'I'd just finished my degree at the National Art School and I was awarded the inaugural Pat Corrigan Travelling Art Scholarship. We've kept in contact and he has been an amazing supporter, buying my work and donating it to various public institutions and regional art galleries.

'I originally wanted to show Pat in his Sydney flat with his amazing art collection so I went over and did sketches and took photographs but then the sittings migrated to my studio. As the painting progressed it became more about him but you can still see hints of the artworks in the background.'

Jones is best known for his figurative work and self-portraiture, but his artistic practice also includes landscape painting and sculpture. His work explores notions of identity. His awards include the 2004 Brett Whiteley Travelling Art Scholarship, 2008 Paddington Art Prize and 2011 Fisher's Ghost Art Award.