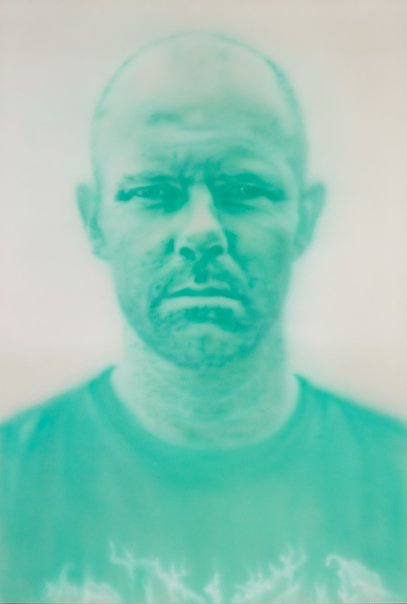 Fiona Lowry
Shaun Gladwell
Medium

acrylic on canvas

Read label text

Shaun Gladwell is a celebrated contemporary artist who has won international acclaim for his video installations, which often draw on subcultures such as skateboarding and BMX riding. He himself is a free-styling skateboarder. His artistic practice also includes painting and photography.

'I started art school at the same time as Shaun,' says Fiona Lowry. 'I don't remember much about that time but he stood out: long-haired, mysterious and carrying a skateboard. He's now one of the more interesting, best-known artists of our generation.'

'He is a very focused, hard-working artist. I wanted to see him in a state of repose,' she says. 'I had also been thinking a lot about how our identity stops being projected in that sleep state and had been making paintings around this idea. But in the context of the Archibald it ended up being more interesting seeing him awake, eyes wide open, as he is.'

Fiona Lowry is a Sydney-based artist. Her paintings are often ambiguous or unsettling, made using an airbrush technique and a limited palette of soft, pastel colours. She won the 2008 Doug Moran National Portrait Prize for a self-portrait in the Belanglo State Forest, where the backpacker murders took place, and in 2010 was part of Wilderness: Balnaves contemporary: painting at the Art Gallery of NSW. She was a finalist in the 2011 Archibald Prize with a portrait of artist Tim Silver. This year, she also has works in the Wynne and Sulman Prizes.

This work was highly commended by the Archibald Prize 2013 judges.