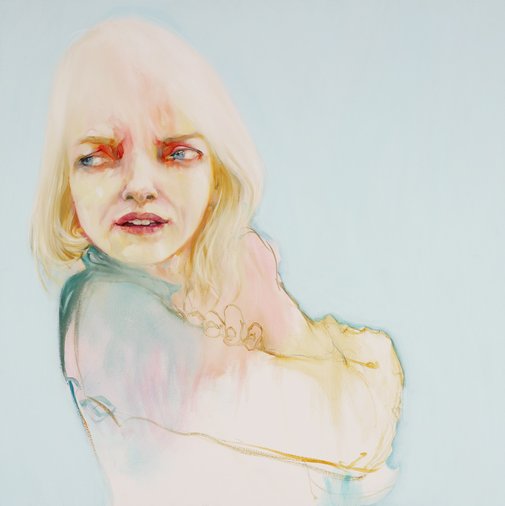 Abbey McCulloch
Naomi Watts
Medium

oil on canvas

Read label text

Actor Naomi Watts came to international prominence after appearing in David Lynch's psychological thriller Mulholland Drive. Her many other film credits include 21 grams, King Kong and The impossible.

Though Abbey McCulloch's portrait took months of planning it was quickly executed.

'As a very busy subject, Naomi was difficult to pin down and a confirmation that she could accommodate a sitting came through only a week or so before the deadline for Archibald entries,' says McCulloch.

'I happened to be in Los Angeles on the weekend of the Oscars. We met briefly at her house two days after the ceremony, then I jumped on a plane home, using the white areas of the Qantas magazine as a sketchbook, and started the painting as soon as I walked through my door.

'I had shot several photographs of her in her quiet backyard in the wake of the heady circus that had been the awards season in LA. I was interested in capturing the emotional effect of this intrusion upon her privacy at this time.'

McCulloch completed a Research Masters in Visual Arts at the Queensland College of Art in 2007. That year she was a finalist in the Archibald Prize with a portrait of actor Toni Collette. In 2009, Australian Art Collector listed her as one of Australia's 50 most collectable artists, and her portrait of Nell Schofield was an Archibald finalist.