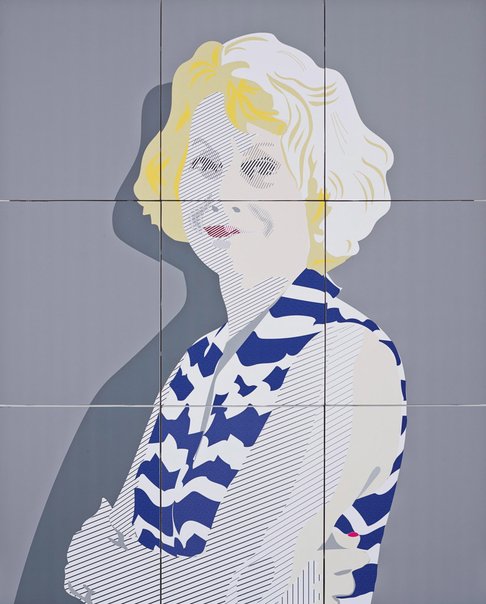 Michael Fairweather
Camilla
Medium

mixed media acrylic and inkjet print on paper

Read label text

Former actor Camilla Rountree is a theatre producer based at Riverside Theatres Parramatta. She was previously an associate producer at the Sydney Theatre Company and has produced, written and directed many stage shows and events in her own right.

'I've always felt that Camilla is a fellow traveller in the world of art,' says Michael Fairweather. 'She has been a great supporter of the visual arts since I got to know her when first studying at the National Art School, while her lifetime commitment to all aspects of the performing arts is unquestioned.

'Camilla is a contemporary and vibrant personality. I wanted to capture her poise and style so I've used a pose that I think reflects her elegance and calm tranquillity. The colour and sharp lines have been chosen to emphasise her energy and passion, while the shading evokes a tulle-like femininity.'

Born in Maitland, New South Wales, Fairweather now lives and works in Sydney. He began studying art in mid life, firstly at the Julian Ashton Art School then at the National Art School in Sydney where he gained a degree. He has a family of three children and eight grandchildren.