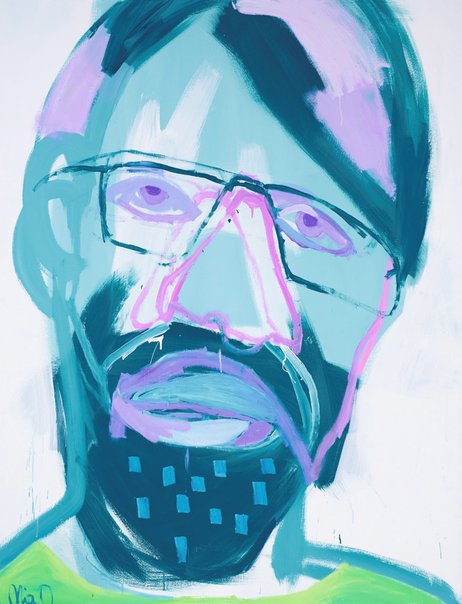 Mia Oatley
Real thing
Medium

acrylic and oil on canvas

Read label text

Mia Oatley has been a great admirer of Tim Maguire's spectacularly vibrant paintings for some years now. 'As a colourist, and someone who appreciates individual style, Tim's work speaks to me,' she says. 'I went to Tim's last exhibition and made him "pinky swear" to me that I could paint his portrait for the Archibald Prize.

'From the beginning I knew that I wanted to create a portrait that was colourful, free and natural. The painting came together quite quickly in a very organic way and that's why I named this portrait the Real thing because when you're making art and you're in the moment enjoying yourself, that's the real thing.'

Born in Sydney in 1977, Oatley has developed a strong following in recent years with her bold, vivid style. Her paintings, mixed media collages and limited-edition prints have been collected and exhibited in Australia, France, the United States, Japan, New Zealand, Holland and Germany. Oatley has been a finalist in the Mosman Art Prize, the Salon des Refusés, the Waverley Art Prize and the Portia Geach Memorial Award.