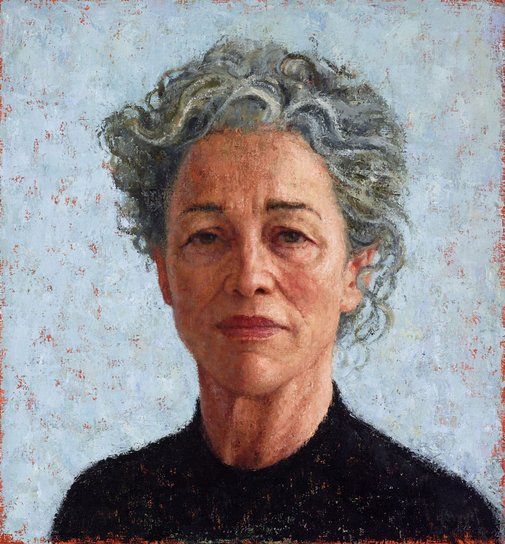 Jude Rae
Sarah Peirse
Medium

oil on linen

Read label text

'Sarah Peirse is a friend and actor for whom I have the utmost respect,' says Jude Rae. 'I met her some years ago when she bought a large charcoal drawing of mine. Since then we have had many a long conversation over a gin and tonic, or after a swim at Wylie's Baths.



'We have similar approaches to our respective disciplines and share a strong sense of the relevance of our ancient crafts to contemporary society. This regard for tradition is tempered by a recognition of the need to avoid predictability and cliché. The balance each of us seeks between thought and feeling in our work is what gives Sarah's performances such complexity and depth.

'I am wary of portraiture but it fascinates me. Social ambition and the pursuit of likeness can defeat painting but humans are endlessly interesting. I wanted to make a painting, small and intense, that conveyed something of Sarah's courage and intellect. I was thinking of the powerful simplicity of Holbein's portraits, and the subtle characterisations of Velázquez. Performers can be difficult subjects and portrait sittings are onerous, but Sarah was patient and generous. We both felt it was a very rewarding collaboration.'

Born in Sydney in 1956, Rae studied Fine Arts (History) at Sydney University. Rae's father David had paintings hung in the Archibald Prize when she was growing up, and in 1984 he was a finalist with a portrait of her.