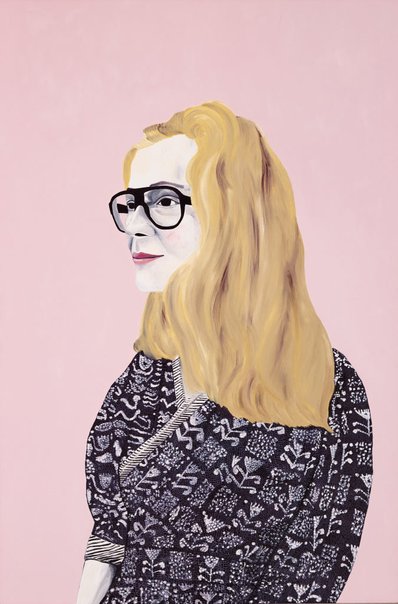 Sally Ross
Eva
Medium

oil on wood panel

Listen to label text

Read label text

Eva Orner is an Academy and Emmy Award-winning documentary filmmaker.

'I met Eva Orner through our mutual association with HAGAR Australia, an organisation working with survivors of trafficking and abuse in Afghanistan, Vietnam and Cambodia. I instinctively knew I wanted to paint her – I was struck by Eva's sheer unselfconscious drive and her large black spectacles,' says Sally Ross.

Orner won an Academy Award for her work on Taxi to the dark side, a documentary examining the sanctioned use of torture by the US military. Her documentary gaze has now shifted back to Australia and the messy, inhumane treatment of refugees and asylum seekers for her forthcoming film Asylum.

'In our image-saturated world I would love to see less selfies, gourmet meals, renovations and lingerie models blowing kisses, and more pictures of women, humans like Eva Orner,' says Ross.

'After an art-binge in Holland earlier this year, my head was filled with mysterious early Flemish portraiture. I wanted to work within a flat, almost dull palette and contrast a certain restraint with decorative motifs in Eva's distinctive robe made by Afghan architect/designer Rahim Walizada.'

Ross completed graduate and post-graduate degrees in Australia and studied and worked in France for eight years. She has exhibited her paintings consistently in Australia and internationally for over 20 years. She was an Archibald Prize finalist in 2014.