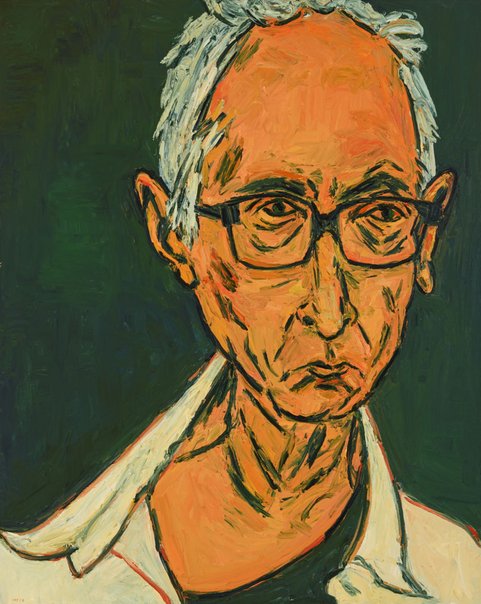 Tony Costa
David Fairbairn
Medium

oil on canvas

Listen to label text

Read label text

David Fairbairn is an artist. He has been a finalist in the Archibald Prize eight times and has won many other prizes for his portraiture, including the Dobell Prize for Drawing at the Art Gallery of New South Wales, Doug Moran National Portrait Prize and Mosman Art Prize.

'David is a good friend of mine,' says Costa. 'I have always felt a strong connection to him as a person and artist. I have admired his work over a long period and have always enjoyed the raw energy and intensity that he brings to it.

'David discussed painting and drawing a portrait of me six years ago. Late last year we agreed to paint and draw a portrait of each other. David produced his largest etching to date and I produced this painting. Over a period of two months we shared many stories together. This painting is about how David felt to me.'

Born in Sydney in 1955, Costa completed his postgraduate studies at the City Art Institute Sydney after studying at the Julian Ashton and Desiderius Orban art schools. In 1988, he was selected to participate in the Triangle Artists Workshop in Pine Plains, New York. He has been a finalist in the Doug Moran National Portrait Prize, Fleurieu Biennale Prize, Mosman Art Prize, Sulman Prize, Dobell Prize for Drawing and Wynne Prize. He won the 2014 Paddington Art Prize for landscape.