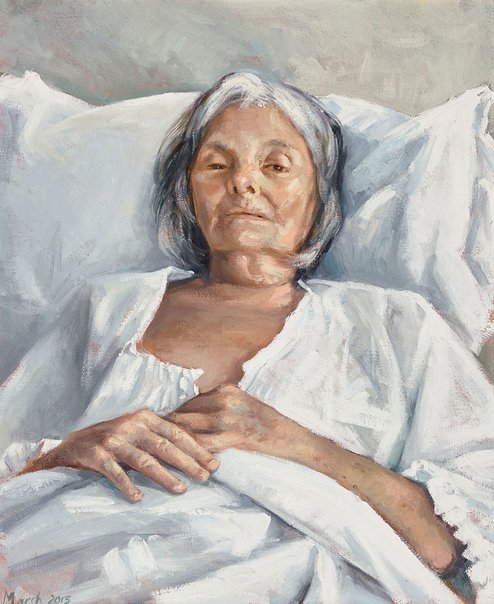 Peter Churcher
The last portrait
Medium

oil on canvas

Listen to label text

Read label text

A highly regarded arts administrator and a painter in her own right, Betty Churcher ran the National Gallery of Australia from 1990 to 1997. She died in March, aged 84.

'I have painted my mother many times over the years, from childhood to this final portrait,' says Peter Churcher. 'Every time it has been a dialogue between us about the making of a portrait, this last one most intensely so. It was her last chance to impart her deep and rare knowledge of painting to me, as she has done since I was a small child.

'When I received the initial, terrible and totally unexpected news about my mother's condition about five months ago, I dropped everything to be by her side, as her carer. I slept in the bedroom next to hers for four weeks and tended to her around the clock. It was during this period I painted this final portrait of my Mum.

'Painted just weeks before her death, in her bedroom where she died, I was at the foot of her bed with canvas and easel and my mother lying there, her one still-good eye carefully studying my every move. I was ordered to turn the canvas around frequently and comments were made such as: "Now, if you tinker around with that mouth I'll kill you!" I did my best to obey.'

Born in Queensland in 1964, Churcher is recognised as one of Australia's leading figurative painters. This is his ninth time as an Archibald finalist.