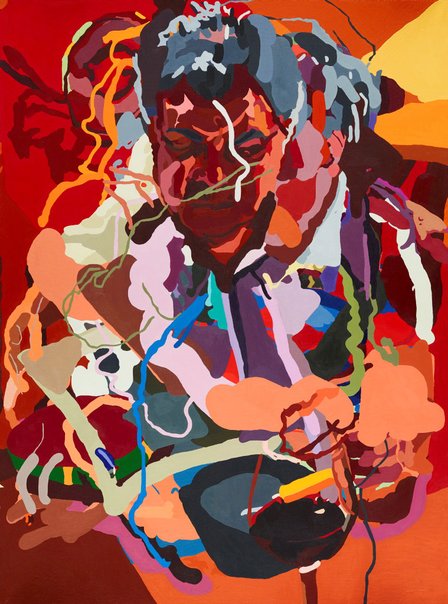 Tony Curran
Luke
Medium

oil on linen

Listen to label text

Read label text

Luke Grealy is a community leader in Wagga Wagga, NSW, where he has lived for over 25 years. He is currently the manager of the Museum of the Riverina.

'I like to paint people who, like Luke, are compassionate and have soul,' says Tony Curran. 'Luke is someone that I feel lucky to know. I admire his compassion, his open-mindedness and his innate curiosity about the community around him.

'For this portrait, I invited Luke to move freely while I continued to draw and redraw him. I didn't want to try to capture every aspect of his identity in this painting; instead I wanted to give the sense that the self can continue to grow into new manifestations. The result is an image of a self in flux, which fits my understanding of Luke, who has lived multiple lives as a commercial radio presenter, a city council executive, an electrician and even a masseur,' says Curran.

Born in Sydney in 1984, Curran has a Masters in Drawing from the College of Fine Arts at the University of NSW and recently completed a PhD in Fine Art at Charles Sturt University in Wagga Wagga. He has had five solo exhibitions. In 2014 he was selected for the Salon des Refusés of the Archibald Prize and in the same year was a finalist for the Brett Whiteley Travelling Art Scholarship.