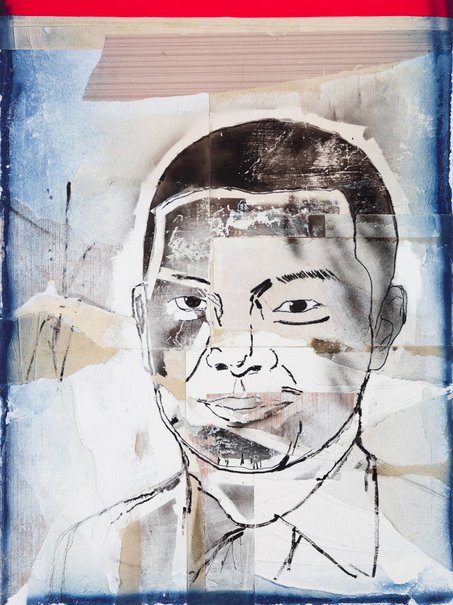 Jeremy Kibel
The portrait of Doctor Dick Quan
Medium

mixed media on linen

Listen to label text

Read label text

Dr Dick Quan is a director at Holdsworth House with a clinical focus on sexual health, HIV, hepatitis and virology. Holdsworth House, which he founded in 1992, embraces integrated health and uses a care team approach.

Dr Quan is also a significant collector of contemporary Australian art. He has served on numerous arts advisory boards and is currently a member of the MCA Foundation. It was Melbourne plastic surgeon Terry Wu, a mutual friend, who suggested that Jeremy Kibel paint his portrait.

'Dr Quan has been a great contributor to the Australian cultural landscape for many years. Our paths have crossed numerous times and he's been nothing but a gentleman on every occasion. He is respected in both the arts community and his own medical field, which speaks volumes about his character,' says Kibel.

'He was familiar with my work but we didn't discuss the style or pose beforehand. We simply sat and talked. I did numerous drawings and studies to find the nuances in his face. I kept adding and subtracting from the composition until it finally rang true.'

Born in Melbourne in 1972, Kibel began his artistic career as a studio assistant in New York in 1992, returning to Australia in 1994 to work for artists Robert Jacks and Jenny Watson. In 2006, he co-founded Blockprojects Gallery, an artist-run space in Melbourne. He is currently co-director of NKN Gallery. He has had solo exhibitions since 2009 and was a finalist in the 2006 and 2014 Sulman Prize and the 2011 and 2012 Archibald Prize.