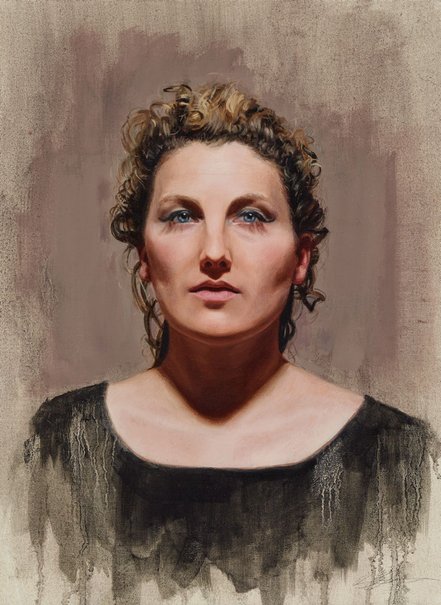 Adam Alcorn
Alice Fraser
Medium

oil on linen

Listen to label text

Read label text

Alice Fraser is an ex-academic, ex-corporate lawyer comedian. With a Masters degree in English Literature from Cambridge, she has carried her love of literature, poetry, performing and discussion over into the realms of stand-up comedy.

She has performed sold-out shows for the Melbourne International Comedy Festival, Sydney Comedy Festival, Canberra Comedy Festival and Perth, Adelaide and Edinburgh fringe festivals. She is also a regular contributor to television and radio.

'Alice is a friend,' says Adam Alcorn. 'I first met her in 2013 and after a few conversations I asked if she would like to sit for a portrait and she agreed. I chose Alice because of the way she courageously holds herself in the midst of life's experiences in a direct, open and inquiring way.

'Each person we meet stands before us as a mystery and while no portrait can encompass the entirety of the person, painting is one way that I can begin to seek to understand someone during a particular passage of time. My portrait of Alice is an expression of that attempt. I left the background as a minimal expression of the ephemeral process of painting and the nature of the passing moment.'

Born in 1973, Alcorn lives and works in Sydney.