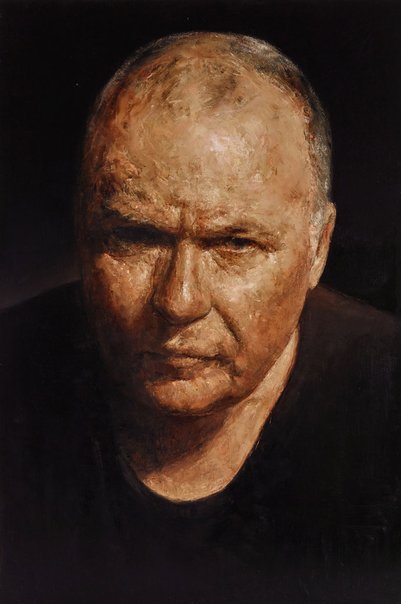 Alicia Mozqueira
Doug Hall
Medium

oil on clay board

Listen to label text

Read label text

Doug Hall AM is currently associate professor and honorary principal fellow, School of Culture and Communications, Faculty of Arts, University of Melbourne. Between 1987 and 2007 he was director of Queensland Art GalleryǀGOMA and was Australian commissioner for the Venice Biennale in 2009 and 2011. He is a widely published writer and critic with a book and film to be published and released in 2016. He is currently a board member of Gertrude Contemporary (Melbourne), Sherman Contemporary Art Foundation (Sydney) and the Australia Japan Foundation. He lives in Melbourne.

Prompted by their shared love of Japanese art, their mutual friend eX de Medici introduced Hall and Alicia Mozqueira, which led to the idea of her painting his portrait. 'During the first sitting with Doug in his Melbourne apartment, we discussed Japanese painting, ceramics and tattooing,' says Mozqueira. 'I remember Doug discussing the work of Japanese artist Sengai Gibon and, in particular, his profound ink painting The universe, which Doug has tattooed on his arm. From the outset I saw similarities between Sengai's painting, which is a bold composition founded on depth and complexity, and my portrait of Doug, a direct composition expressing his deep intelligence and strength.'

Born in 1992, Mozqueira graduated with a Bachelor of Visual Art from the Australian National University in 2013. She was a finalist in the 2012 Wynne Prize and the National Portrait Gallery's 2010 Headspace 10: Self/reflections exhibition.