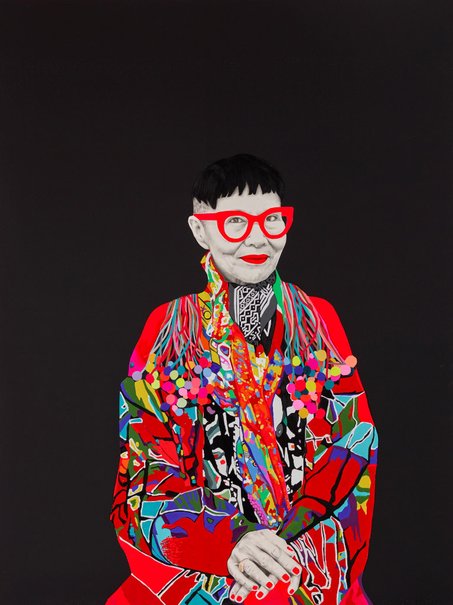 Carla Fletcher
Jenny Kee
Medium

mixed media on linen

Listen to label text

Read label text

Jenny Kee is a pioneer of Australian style and an internationally acclaimed artist and fashion designer, whose work reflects her passion for the Australian environment.

In March 2015, Carla Fletcher was invited by a friend to attend the launch of Kee's A new beginning knitwear collection.

'Her vibrant style, electric energy and use of bold colour was everything I was looking for to embody in a new direction in my work,' says Fletcher.

'For the sitting I went to the Blue Mountains and stayed in Jenny's stunning Glen Murcutt-designed studio for a couple of nights. I was not only in Jenny's home but her spiritual haven and our connection was immediate.

'Jenny led me on an incredible bushwalk descending into the rugged Grose Valley. We marvelled at the bright yellow wattle, cascading banksias, exposed sandstone cliffs and the dramatic water flow of Govetts Leap Falls. When we reached the bottom we meditated together at the base of the majestic waterfall.

'We collected ochre, which I later ground down and mixed into the black background of Jenny's portrait as a direct connection to her home and our time spent together.'

Born in Melbourne in 1978, Fletcher has a Bachelor of Fine Art Drawing (with distinction) from RMIT. She has had regular solo exhibitions since 2003 and has been represented in various group shows. She was a finalist in the 2013 Sulman Prize, 2012 Portia Geach Memorial Award, 2011 Black Swan Prize and 2010 and 2014 Archibald Prize.