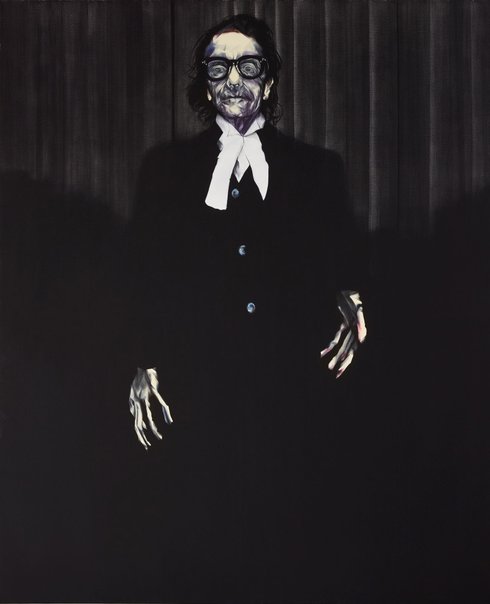 Nigel Milsom
Winner: Archibald Prize 2015
Judo house part 6 (the white bird)
Medium

oil on linen

Listen to label text

Read label text

Nigel Milsom's subject is barrister Charles Waterstreet.

'I've known Charlie indirectly and directly since birth,' says Milsom. 'I was born in Albury around the corner from the Waterstreet Hotel, owned and managed by his parents. On Friday afternoons, my father used to sell them freshly caught Murray cod to earn extra money for materials he needed to complete a boat he was building at home, which later sank to the bottom of the Murray River during its maiden voyage one freezing afternoon.

'My relationship with Charlie took on more significance a few years ago when he represented me and in the pursuit of justice stood up to what seemed an unfair, impenetrable brick wall. He put his head on the chopping block and restored my faith in the legal system.

'Charlie is a very complex person. He isn't just a law man. He's a writer, a social environmentalist and is involved in film, photography and theatre too. Despite personal struggles with his own demons over the years, he has managed to dedicate most of his time to the welfare of others. My portrait is an attempt to depict him as a giant: part-man, part-mythical creature with hands that appear otherworldly, as though the anatomy of his hands has been designed to grasp unnatural disasters, naturally.'

Born in 1975, Milsom lives and works in Newcastle. He has had nine solo exhibitions since 2002. He won the 2013 Doug Moran National Portrait Prize and the 2012 Sulman Prize. This is his third time in the Archibald.