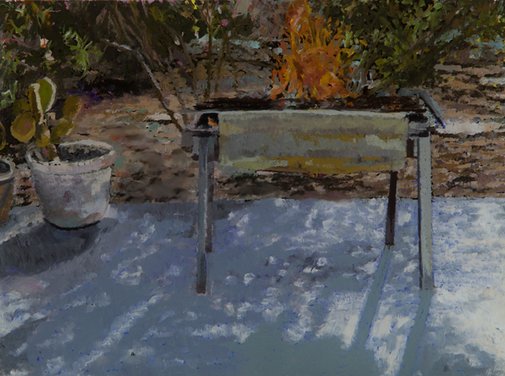 David Jolly
Intersections
Medium

oil on glass

Read label text

Intersections is painted in reverse on glass – a technique which requires a translation between projection and tracing, combining the mechanics of process with the subjectivity of creative composition. These unframed paintings on glass present seemingly informal scenes featuring the classic elements of fire, water, light and what is exhumed from the earth's depths. The disparate subject matter was gleaned from my wanderings in Athens and the island of Ithaca. The snapshots of sites and slivers of narratives observed or recalled are delicately balanced.

It is left unclear whether the work represents fragments seen firsthand or from a memory as they subtly bridge the public domain and personal reflection.

- David Jolly

This work was highly commended by the Sulman Prize 2013 judge.