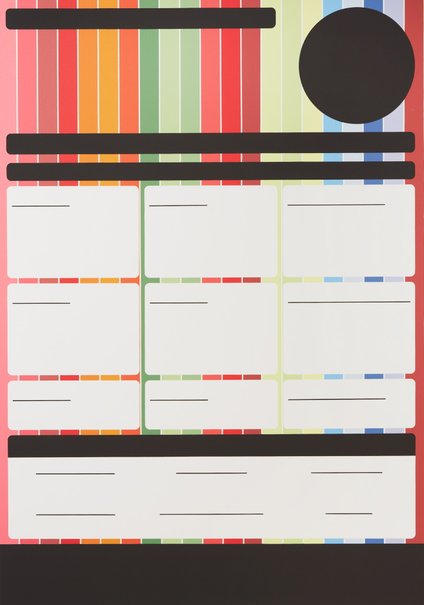 Michael Lindeman
Cerebral tactics #1
Medium

acrylic on canvas

Read label text

Cerebral tactics #1 is part of a painting project that operates in parallel with my recent conceptual text-based paintings. Derived from a published newspaper advertisement, the painting aims to replicate the printing process with a hard-edged aesthetic. Cerebral tactics #1 relies on colour, form and other aesthetic hooks often employed by mass advertising.

My hard-edged abstract paintings act as the disembodied soul of commercial advertising, a haunted parody of the built-in obsolescence of consumer culture. Cerebral tactics #1 is a large-scale deconstruction, a type of anti-advertising through the removal of all text and imagery present in the original advertisement. The intended message of the original advertisement is therefore neutralised, sabotaged.

- Michael Lindeman

Michael Lindeman is also represented in this year's Archibald Prize.