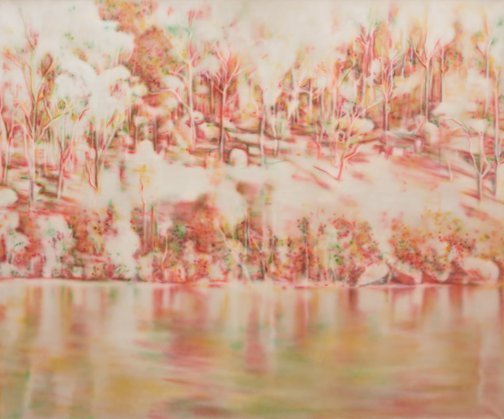 Fiona Lowry
Alone with you
Medium

acrylic on canvas

Read label text

For a long time in my work I have been interested in landscape that has memory attached to it. About six years ago I was awarded a residency at Arthur Boyd's property in Bundanon that he bequeathed to the nation. It was the beginning of an enduring relationship with the landscape there.

The property is set at the end of a long single-track dirt road. It is a sprawling space that edges onto the Shoalhaven River. It is a landscape that I was familiar with before I went there through looking at Boyd's painting The expulsion, part of a biblical-themed series, set in the forests on the property, and his Shoalhaven paintings of boulders on a sandy river.

This painting is of the same view of the river and has been a place I have returned to many times to stage my own version of the expulsion story.

- Fiona Lowry

Fiona Lowry is also represented in this year's Archibald and Sulman Prizes.