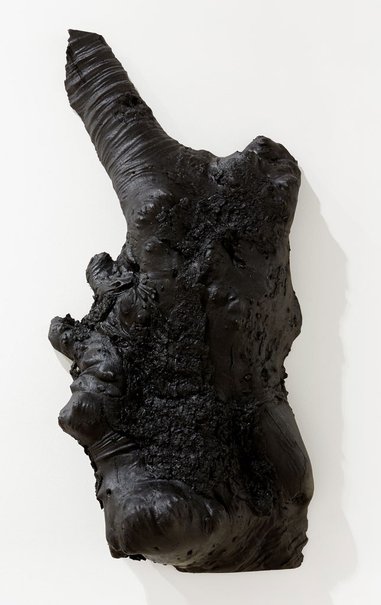 Tim Silver
Untitled (trauma #7)
Medium

cast pigmented polyurethane

Read label text

A burl is a deformative growth on a tree caused by stress or damage, whereby the grain of the wood is caused to rupture against its natural course. For Silver, these become sites of trauma; physical manifestations of this state, where forms (or the formless) contort and twist. Cast of pigmented black polyurethane, they are further removed from their original naturalness. They exist as shadows of their former selves.

In Untitled (trauma #7) the tension between nature and artifice is further enhanced by the suggestive form of the human figure emerging from this malignancy.