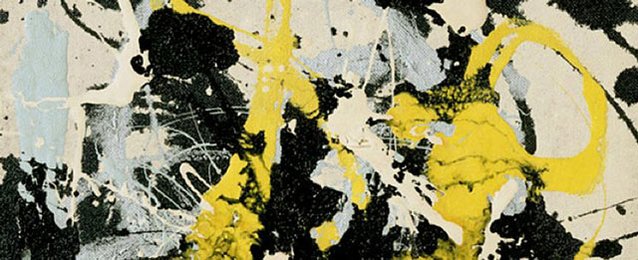 America: painting a nation
opening weekend
9 Nov – 10 Nov 2013
Free admission
Be among the first to see the exhibition America: painting a nation and celebrate America's diversity with free events all weekend.
Take a tour, see a film, hear from American experts, enjoy readings of American literature, listen to live music or drop into a drawing workshop inspired by Georgia O'Keeffe.
For the exhibition, you might like to pick up the free children's activity trail, look out for kids' labels and hire an audio guide for adults or kids.
Events are free. Charges apply for exhibition entry
Image: Jackson Pollock No 22 1950 (detail), Philadelphia Museum of Art, The Albert M Greenfield and Elizabeth M Greenfield Collection, 1974 © Jackson Pollock. ARS, Licensed by Viscopy