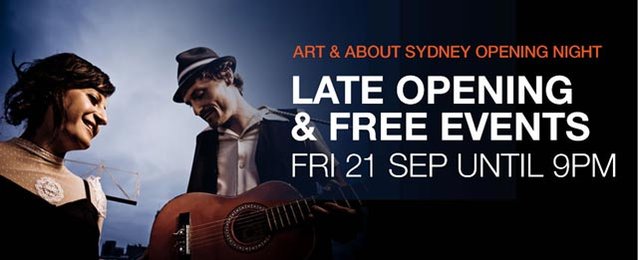 Art & About opening night 2012
21 Sep – 21 Sep 2012
Free admission
To celebrate the launch of Art & About Sydney and the exhibition Eugène Atget: Old Paris, the Gallery invites you to be inspired by documentary photographer Eugène Atget and his compelling images of early 20th-century Paris, with an evening of free events, including fine French music, talks and a film screening.
This year's theme for Art & About is 'colour', so here's a chance to learn how many colours of white there really are, with Gallery painter Michael Brown. Enjoy a glass of wine in the Sepia Bar and be transported to early 20th-century Paris through music, by My Sauce Good and Eddie Bronson with his trio.
Be part of the Gallery's first Instagram photography competition and learn some techniques with iPhone and Android photography.
There's a screening of the 1955 film Rififi plus several special guided tours and introductory lectures on Atget.
The Atget exhibition will be just $8 for this night only. Tickets can be purchased at the Gallery ticketing desk from 5pm.