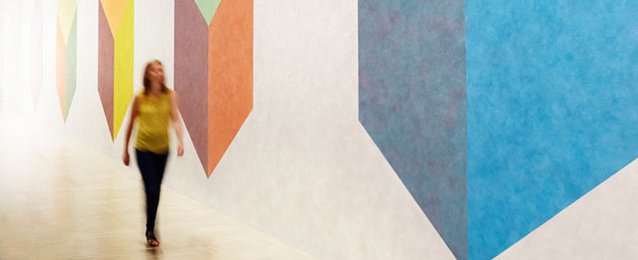 Contemporary at the Gallery 2014
6 Feb – 29 Nov 2014
Free admission
Contemporary art takes centre stage this season with a stellar line up of exhibitions from artists known for cutting-edge contemporary practice. There's a huge range of events and art, from Tino Seghal's Kaldor Art Project and the 19th Biennale of Sydney to our landmark Sol LeWitt exhibition and contemporary projects.
For more details – including specific dates – choose from the selection below.
Most of this program is free. Charges apply to some events.
Sol LeWitt Wall Drawing 604H, cubic rectangle with color ink washes superimposed 1989, colour ink wash © Estate of Sol LeWitt. ARS, licensed by Viscopy