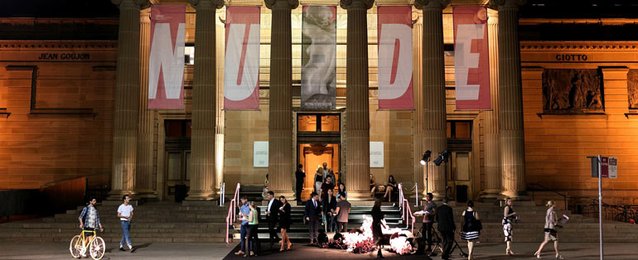 Nude at night
4 Jan – 27 Jan 2017
Free admission
To celebrate summer, we're hosting Nude at night, a series of late openings with free events on Wednesday, Thursday and Friday nights throughout January.
We're open until 10pm so you can experience the exhibition Nude: art from the Tate collection.
Wednesday nights Join us for our special January edition of Art After Hours with Nude fictions celebrity readings as well as films and live music.
Thursday nights It's time to discuss the big questions associated with nude and nudity in our lively philosophy sessions, Naked ideas, held in partnership with The School of Life. Or join a guest artist or thinker for The shock of the nude, a thought-provoking guided tour of the exhibition.
Friday nights Our models leave some clothes on for our Nearly nude drawing workshops. Grab a drink from our pop-up bar and learn how to sketch the human form. And it's another chance to join a guest artist or thinker for a unique exhibition tour, The shock of the nude.