Vale Susan Wakil AO – a fine legacy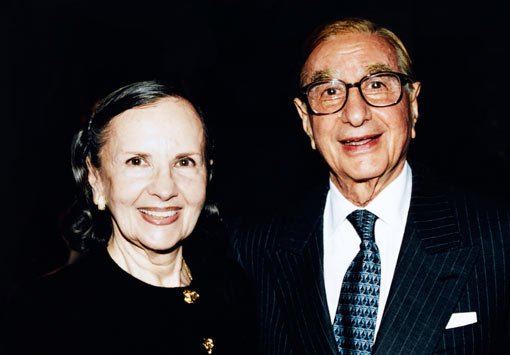 The Art Gallery of New South Wales has paid tribute to philanthropist Susan Wakil AO, whose 'extraordinary' gift, with husband Isaac, was instrumental in making the expansion of the Gallery a reality.
'We are deeply saddened by Susan's death. Her generosity was extraordinary and her contributions to society far-reaching,' said Art Gallery of NSW director Michael Brand.
'On behalf of the Gallery, I extend my condolences to Isaac Wakil AO, her beloved husband of 62 years, and their family and friends.'
The Wakils' $20 million donation to support the Gallery's Sydney Modern Project, announced in June 2017, is the largest monetary gift in the institution's 147-year history.
While their generous gift to the project's capital campaign made headlines, Susan had been a strong supporter of the Gallery's growth and development for decades.
It was almost 50 years ago that Susan and Isaac attended the Foundation Appeal dinner to support the Gallery's first major extension as part of the Captain Cook bicentenary celebrations. In 1988, the Wakils became high-level supporters of the Foundation, the Gallery's primary source for acquisition funding.
Susan's philanthropic giving extended well beyond the arts to health, medical research and public education. In 2014, the Wakils used their considerable property and business portfolio to form a charitable foundation that has provided unprecedented levels of philanthropic support to organisations including the University of Sydney, Opera Australia and Sydney Jewish Museum.
'The Wakils have been such visionary champions of the Gallery and their magnificent leadership pledge was instrumental in making the expansion a reality,' said David Gonski, president of the Art Gallery of NSW Board of Trustees.
'My deepest sympathies and thoughts are with Isaac and their family during this very sad time.'
After fleeing Romania and the Soviet government, Susan arrived in Sydney as a migrant, aged 15, with her aunt. Her mother did not survive the war. In the 1950s, she met and married Isaac, who was born in Iraq. On Australia Day in 2017, both were named Officers of the Order of Australia for their service to the community through philanthropy.
'Susan's legacy will live on in the Gallery and we are delighted that the journey through the new building will begin in the Susan Wakil Pavilion,' said Dr Brand, who last year announced that two prominent locations in the new building would be named after the Wakils.