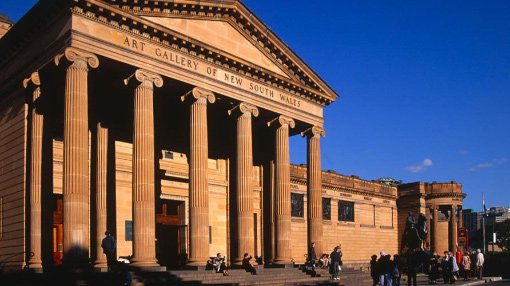 The facade and old wing of the Gallery were built between 1896 and 1909. For more information see History of the building.
In 1903 the Trustees decided to beautify the facade of the Gallery with a series of six bronze relief panels be designed depicting the six 'distinctive historical art periods' of the Assyrian, Egyptian, Grecian, Roman, Gothic and Renaissance. Only four of the six intended panels were ever completed. The four completed reliefs are subjects from (left to right) Assyria, Egypt, Greece and Rome.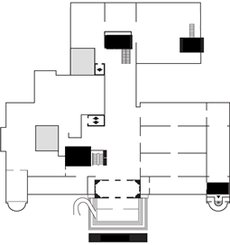 Directions
See information on how to get to the Gallery.
Accessible directions
There is an access ramp on the left if you are facing the front of the building. There is also a wheelchair entrance at the rear. More information