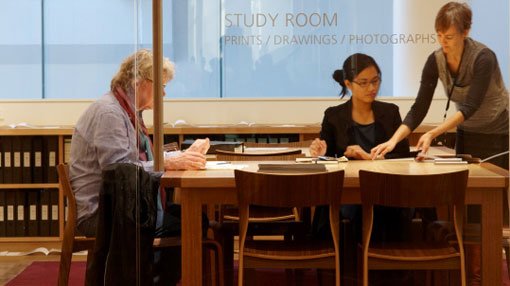 In the study room you can see works on paper from the Gallery's collection of over 21,000 prints, drawings, photographs and watercolours.
Study room hours
Open to the public Mondays – Fridays, 10am–4pm
Bookings recommended.
Visit us
Visit the study room anytime during these hours to see the works on display or find out more about the collection. Just ring the bell if the door is closed. Entry may be restricted if the room is being used for a booked visit.
Make a booking if you wish to access specific works or are visiting as a group. There is a limit of 12 people in the room at one time.
Contact the study room:
Tel 02 9225 1758
Deborah.Jones@ag.nsw.gov.au
Using the study room
The study room provides a unique opportunity for anyone with an interest to view close-up some of the works not currently on display – including many that are rarely exhibited. Tutors are also encouraged to use the room for their relevant classes.
The works – both Australian and international – range from historical to contemporary across a huge variety of styles and techniques. The collection also includes original sketch books, printing blocks and artists books.
For information on the collection you can browse reference material available in the study room, or search online (see below).
Search online
Search online anytime using our collection search.
To browse, select Media then choose a media type (eg print, drawing, photograph) from the list that appears.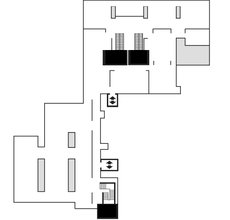 Directions
From the front entrance, ground level
Head towards the rear of the Gallery
Take the escalators down two levels
Turn right
The glass door to the study room is directly ahead
Accessible directions
From the rear entrance, lower level 1
Take the lift (on your left) down one level, to 2
Exit the lift and veer right, through the photography gallery and the modern gallery
The glass door to the study room is on your right