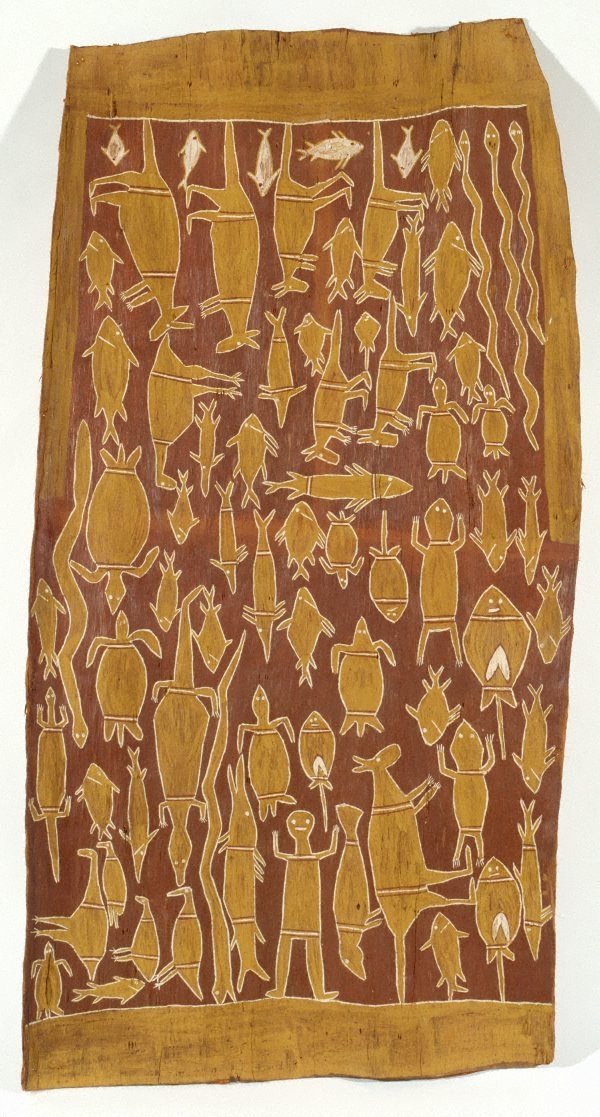 (Australia circa 1907 – 12 Apr 1979)
Community

Biranybirany (Caledon Bay), Arnhem region

Language group

Gumatj, Arnhem region
Hunting scene
Location

Not on display

Further information

This painting depicts a fisherman and many of the food species hunted by Yirritja people. These include turtle, various kinds of fish, snakes, dugong, kangaroo, stingray, crocodiles, birds and frogs.

© Information provided by the artist

Australian Art Department, AGNSW, 2000

Place of origin

Year

Sep 1959

Media

Medium

natural pigments on bark

Dimensions

120.0 x 60.0 cm (irreg.)

Signature & date

Not signed. Not dated.

Credit

Gift of Dr Stuart Scougall 1959

Accession number

IA58.1959

Copyright

© Estate of Munggurrawuy Yunupingu. licensed by Viscopy, Sydney.