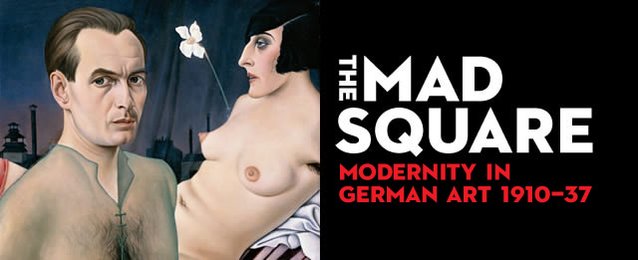 The mad square
modernity in German art 1910–37
6 Aug – 6 Nov 2011
Location: Major exhibition gallery
Charges apply
In an era of chaos came an explosion of creativity – edgy, provocative, yet utterly compelling.
Expressionism, Dada and Bauhaus were just some of the profoundly influential movements that sprang out of the turbulent social landscape in Germany at the start of the 20th century. And, for a short but heady time, Berlin became the cultural and entertainment capital of the world.
This major exhibition brings together over 200 diverse works, including film, theatre, photography, decorative arts and design as well as painting, by leading artists from collections around the world.
$20.00 adult
$15.00 concession
$15.00 member
$40.00 season ticket
$30.00 member/concession season ticket
$5.00 student in booked school group
Season tickets only available in person. Parental guidance recommended for young visitors
Christian Schad Self-portrait 1927 (detail) Private collection, courtesy Tate London © Christian Schad Stiftung Aschaffenburg. VG Bild-Kunst, Bonn. Licensed by Viscopy, Sydney