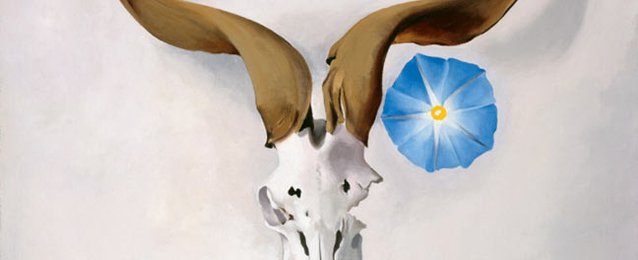 O'Keeffe, Preston, Cossington Smith
making modernism
1 Jul – 2 Oct 2017
Location: Temporary exhibitions gallery
Charges apply
This ground-breaking exhibition brings together the iconic art of American Georgia O'Keeffe with modernist masterpieces by two of Australia's most celebrated and pioneering painters, Margaret Preston and Grace Cossington Smith. It draws together around 30 works by each artist from the breadth of their careers.
While O'Keeffe, Preston and Cossington Smith developed highly individual styles, they are connected by their choice of subject, their experimentation with light, colour and form, and their commitment to presenting alternative ways of seeing the world. Each artist identified in their paintings a personalised or modernised sense of place, and in so doing developed new art forms that expressed something of the identity and culture of their respective nations.
The exhibition is presented by the Heide Museum of Modern Art and the Art Gallery of New South Wales in partnership with the Georgia O'Keeffe Museum, Santa Fe and the Queensland Art Gallery.
Tickets are dated and timed. You need to specify a date and time when booking.
$18 adult
$16 concession
$14 member
$44 family (2 adults + up to 3 children)
$8 child (5-17 years)
Free for children under 5
A $2 transaction fee applies for online purchases
Multi-entry ticket
$29 adult
$26 concession
$23 member
Only available at the Gallery
Image: Georgia O'Keeffe Ram's Head, Blue Morning Glory 1938 (detail), Georgia O'Keeffe Museum, gift of The Burnett Foundation © Georgia O'Keeffe Museum