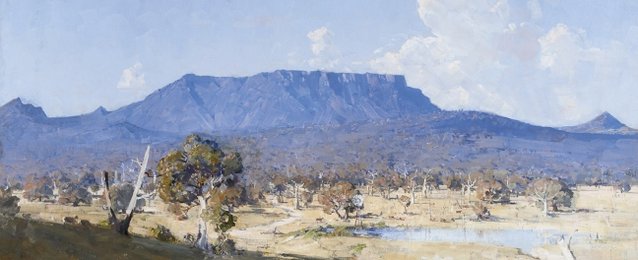 Streeton
7 Nov 2020 – 14 Feb 2021
Location: Contemporary galleries
Charges apply
The most significant retrospective of Australian impressionist artist Arthur Streeton ever held.
Arthur Streeton's brilliant evocations of light, land and sea are amongst the most enduring and popular paintings for many Australians. His sun-drenched impressionist landscapes from the 1880s, joyful depictions of Sydney Harbour in the 1890s, and pastoral paintings from the 1920s and 30s continue to define an image of our unique environment.
Streeton will present a fresh look at these much-loved works, enriched by a selection from the artist's international career in Egypt, England, Italy and WWI France. Streeton's environmental activism on his return to Australia in the 1920s led to paintings which are prescient of our current highly charged debates on the destruction of the natural world.
This exhibition will feature over 150 works from public and private collections including some not exhibited for over 100 years. The accompanying book includes new writing by Wayne Tunnicliffe, Denise Mimmocchi, Jane Clark, Allison Goudie, Emma Kindred, Anne Gray, Roger Benjamin, Andrew Yip, Tim Bonyhady, Nick Yelverton and Hannah Hutchison.
More information available soon
Image: Arthur Streeton Land of the Golden Fleece 1926 (detail), private collection, Sydney