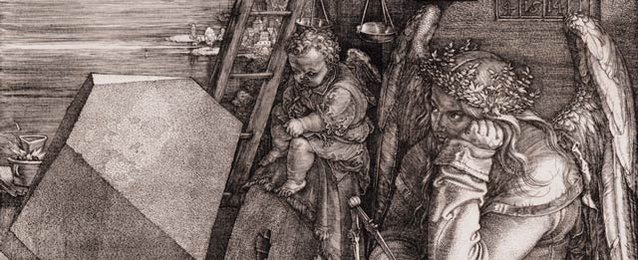 European prints and drawings 1500-1900
30 Aug – 2 Nov 2014
Location: Temporary exhibitions gallery
Free admission
Mantegna, Rembrandt, Watteau, Gainsborough, Goya, Constable, Blake, Ingres, Delacroix, Manet, Cézanne, Degas, Klimt… This is a rare chance to see works on paper by some of Europe's greatest artists, which are usually kept in storage due to their sensitivity to light.
The exhibition presents 150 outstanding works from the Art Gallery of NSW collection. On display for the first time is the recent acquisition Melencolia I by Albrecht Dürer, marking the 500th anniversary of this 1514 engraving – one of the most enigmatic images in Western art.
Charting some four centuries since the Renaissance, these works show the development of various graphic techniques and reveal the story of the graphic arts in Europe.
Note: The opening date for this exhibition has changed to 30 August 2014. The Gallery apologises for any inconvenience.
Image: Albrecht Dürer Melencolia I 1514 (detail), engraving, Art Gallery of NSW