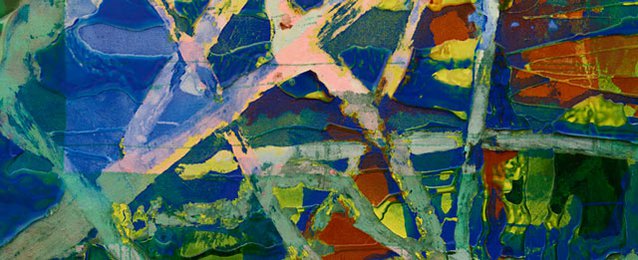 Unpainting
9 Sep 2017 – 12 Aug 2018
Location: Contemporary galleries
Free admission
A display of unconventional and experimental approaches to the age-old discipline of painting.
Despite routine declarations of its decline, abstract painting is an urgent and vital mode of artmaking that seems to exist in a state of constant reinvention.
This exhibition surveys the Gallery's rich holdings of contemporary abstraction, including artworks by Daniel Buren, Morris Louis, Judy Millar, Dona Nelson and Sigmar Polke among many others.
Image: Dona Nelson March Hare 2014 (detail), Art Gallery of New South Wales © Dona Nelson