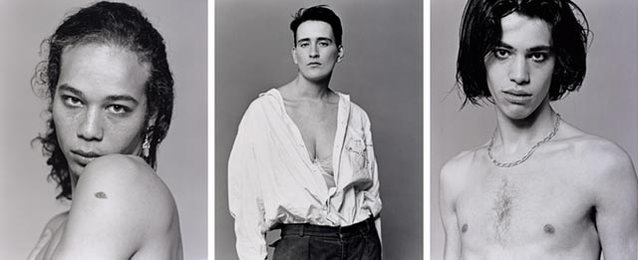 The fashion of Helmut Newton and Bettina Rheims
9 Feb – 19 May 2013
Location: Photography gallery
Free admission
Over 50 works by two iconic fashion photographers, from the Gallery's photography collection.
The work of Helmut Newton (1920-2004) and Bettina Rheims (1952- ) during the late 20th century was pivotal to the progression of fashion imagery into the 21st century.
Despite the generation difference, both photographers explored the construction of gender identity through their photography. They challenged the conventional representations of women, but also – particularly in Rheims' case – men.
The Art Gallery of NSW has a significant collection of Helmut Newton photographs. The 20 works in this exhibition are taken from the most important period of his career, the 1970s and 80s.
Also on display are more than 30 photographs from Bettina Rheims' Modern Lovers 1990. In this celebrated series, Rheims employs a neutral grey background and uses models scouted from the street, the oldest of whom was 20, to depict an androgynous image of youth.
Left to right: Bettina Rheims Leo I 1989, Martine 1989 and Yannick I 1990 from the series Modern Lovers, gelatin silver photographs, approx 54.5 × 44 cm each, gift of Edron Pty Ltd 1996 through the auspices of Alistair McAlpine © Bettina Rheims