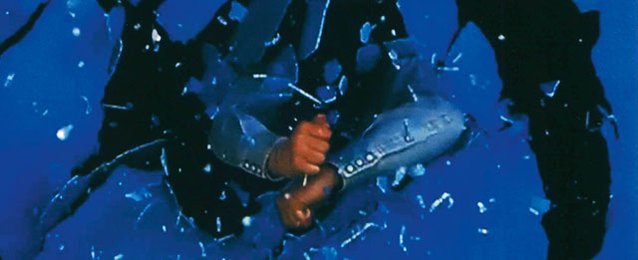 The space between us
Anne Landa Award for video and new media arts 2013
16 May – 28 Jul 2013
Location: Temporary exhibitions gallery
Free admission
Performance art has seen a resurgence in recent years, stemming from a desire to question art's ability to affect audiences and test established exhibition and viewing habits.
The space between us explores the relation between video and performance art through the work of seven emerging artists, connected by their interest in the artist as performer or as creator/director of performances, and the viewer's role as an active participant.
Visit the Gallery during the exhibition and expect the unexpected. Alongside the display of video works from the artists, tambourine players, women on horseback and surprise encounters are all part of the live artists performances designed to challenge our notions of what art is.
Featuring work from Lauren Brincat, Alicia Frankovich, Laresa Kosloff, Angelica Mesiti, Kate Mitchell, James Newitt and Christian Thompson, this is the fifth in the series of biennial Anne Landa Award exhibitions. It is guest-curated this year by Charlotte Day, director, Monash University Museum of Art. All artists are eligible for the acquisitive award of $25,000, which sees the winning work enter the Gallery's collection. The winner is Angelica Mesiti for her work Citizens Band.
Image: Kate Mitchell Lucky break 2013 (detail)